Welcome to another photography tip with regards weddings.
Brought to you by Simon Everett for 'Academy of Photography'
This blog is aimed at photographers of all levels that are interested in becoming or even trying out their photography skills at a Wedding.
So why is it people tell us stay away from weddings, they are to stressful, theirs to much involved etc etc. I was was told this very same thing, however it all depends on your whole attitude toward your skill & mind set within photography.
Your Level.
Most of us think that we can take a perfectly good photograph of just about anything you like, and in most cases is correct, However understanding the concept of what you want to achieve can be very different, For example you have just purchased your first digital camera naturally you want to go out and shoot pictures, don't we all, However most of us in time learn what makes and looks like a good photograph from bad to boring picture to something a little more thought out, In time and learning from others we can achieve our own personal goal of where we want to be in the field of photography, Whether we do Weddings, Portraits, Landscapes, Sports, lighting & flash photography, Travel, and many others, so after a set period of time and learning not only your technique but your equipment as well, after all it's the first place to start with our camera, knowing it's fun potential and what it can do for us as photographers.
Why Weddings.
Why not it is after all still photography and is of a timed nature, but most importantly it's not something to be afraid of, the only level being that you feel that your not ready for it, this could cover many different aspects of why you think your not ready, Equipment, time spent as a photographer, attitude.. lets look at Equipment.
You don't need super expensive Equipment to cover a wedding, I have read of people taking pictures of a wedding using there mobile, however the level of quality would be a factor, and whether or not you are delivering the final images to a would be client, I'm sure that this would be cause for concern for them, being paying clients etc.
So what Equipment would you need, I do have this deep belief of traveling light, keep equipment to a minimum for lots of reasons, but this is just my point of view, Of course a Dslr camera is required along with a nice selection of lenses in my case 3x lenses would do a 70-200mmf/2.8 "workhorse of lenses" a wide angle lens and something middle of the road 24-105mm 24-70mmf/2.8 or 85mm f/1.2 these would be more than enough to cover the entire venue.
Time Spent as a Photographer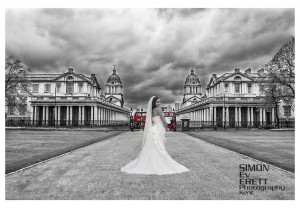 You don't have to have 10 years experience as a photographer to start Photographing weddings or even 5 years really there are photographers out there with far less years in the field, however coupled with attitude and passion, and dedication or APD as i call it,  this will drive you to cover weddings.
Only you yourself will know if you are ready for them, but remember never underestimate your abilities to achieve anything.
Planning
Planning is in my book is essential dealing with the clients direct, getting to know them so the day goes smoothly, is a very clear & good start, visiting the location either by yourself or with the clients is also important in order that you know the location and can plan your photography on the day, as working out where you want to shoot, where you can shoot, as on the day there is a time factor to consider. On a normal recce tot eh location of a wedding I will take several dozen test images some using nature light others using a flash or softbox set up so I can go over on the computer later on what my set up will be and the general position and equipment I will need for the day.
Will there be indoor pictures required, will you require a flash etc, these all come into consideration when planning, Of course planning takes time but its part of the whole wedding photography venue.
Prior to the big day I would concentrate on going over in your mind and using reference images of the location to remind yourself of the location and what photographs you want to achieve prior to the venue as this will help as the location recce could have been several months before the venue day.  At a wedding it's not uncommon for me to have two cameras on the go at the same time this saves time swapping out lenses, and shows the clients the level of professionalism you hold even if your a beginner, it calms not only the clients down as remember it's there big day and our very nervous also, but relaxes yourself as you feel in better control.
So little things to remember having a duel camera set up is yes an expensive venture of course however it's worth thinking if you really want to photograph weddings, as making the day easier on yourself is as important as taking the photographs as well.
On the Day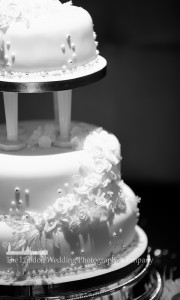 The big day has arrived and at this time especially your first wedding you have nerves to the point that you think that your the one getting married, but on the whole keep thinking of what you want to achieve from your pictures, and remember that nothing ever goes to plan you may well have thought of everything that you need for the day and where to shoot, but 9 times out of 10 something will change and you will have to think on your feet, so having some back ups plans can help, So stay focused.
Conclusion
Never be afraid of shooting a wedding, as long as you have a well thought out plan and have all the information you need, it should run smoothly, remember things can change and seldom always do, so quick thinking can help, as well having someone with you, it does not have to be a one man band having someone with you to hold your equipment or lighting is always a plus just remember in most cases wedding photography is a paying profession so pay your helper for there hard work, as this will help to an effective team for the future.
I hope this is a helpful blog for all those who are considering taking on wedding photography.
and lastly enjoy it, it's not rocket science, you are doing something you have a passion for so why enjoy the day it will also help you relax as even the best wedding photographer gets the attack of the nerves to.
Many thanks for reading.
Simon
you can connect with me and find out more about what I do at the following link below if you have any questions to this related topic or indeed anything photographic please get in touch either here or on my website.
Simon Everett Photography Kent
www.simoneverettphotographykent.co.uk
……………………………………………………………
//
// <![CDATA[
 
// ]]>